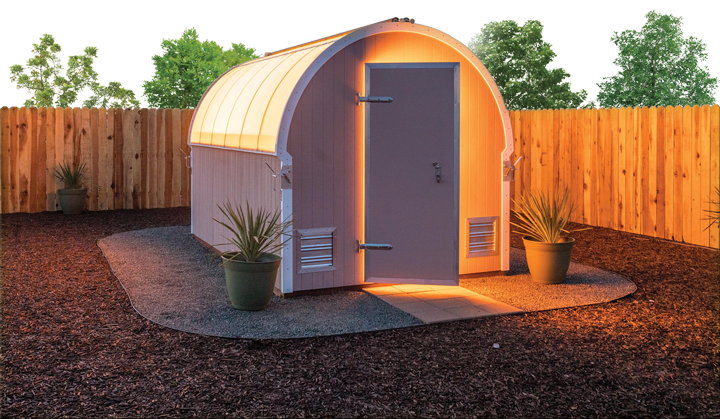 The Dogg House ™, at 8'x15', fits perfect in any yard and with automatic light deprivation, order control and locking door so you can feel safe and secure.
Financing is available for up to $10k of your purchase!
Finally, a solution for the backyard cultivation enthusiast.
The Kush Cottage is a user friendly system, designed for real world environments. The automated environmental controls allow you to control sunlight (light dep), supplemental light, two stage cooling with active odor control, and heat/humidity, so you can harvest multiple times a year with ease.
For those living in dense populations, the Kush Cottage offers a secure, sustainable, and inexpensive Sungrown experience while eliminating the need to build rooms indoors or create an odor/visual nuisance in your neighborhood.
It is very attractive to the eye, resembling a Tuff Shed™️, its solidly secure and the structure can be painted to match your own personal decor (Kit comes unassembled and unpainted.)
GOT QUESTIONS? WE ARE HERE TO HELP!
CALL 1-888-784-4687 NOW! 
The Kush Cottage™ lets you enjoy all the benefits of a full environmentally controlled greenhouse yet in a small compact package. Grow year round in any neighborhood with ease.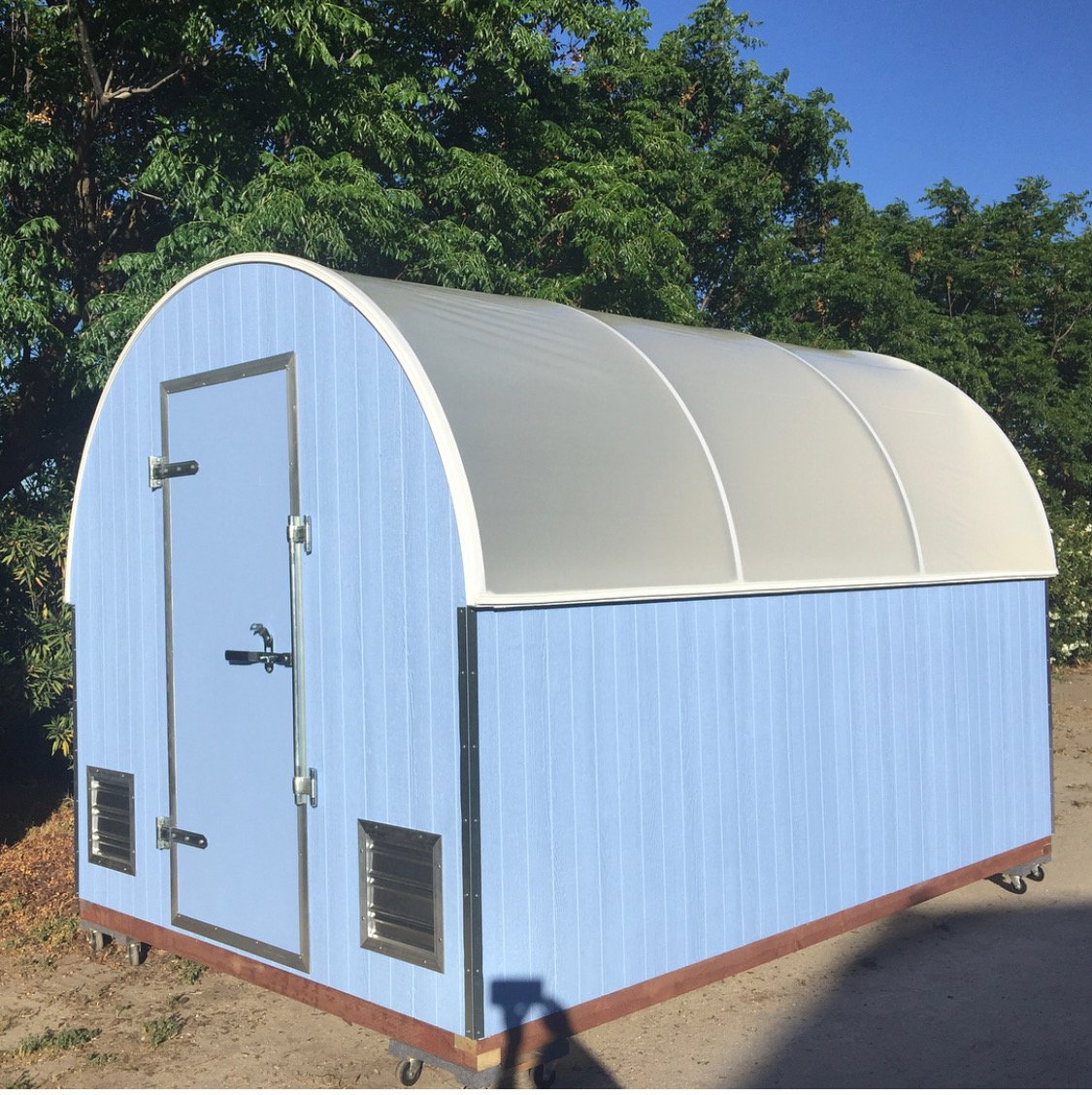 The Kush Cottage is perfect for the grower looking to be discreet, secure and safe and still produce multiple crops in their yard each year with minimal operational costs.
Check out the Kush Cottage on Instagram at @KushCottage
The Kush Cottage Includes:
A locking door

RV style hook-up (negates the need for electrical permitting in most municipalities)

Battery backup to keep blackout curtain on schedule during power outages

Hot temperature system override closes blackout when heat rises above 112 degrees when fans are off due to the power outage

An automated light dep photoperiod curtain system (stops light from coming in/out when light control is necessary)

A two-stage cooling thermostat to independently operate dual exhaust fans with carbon smell suppression and evaporative cooler (coolers keep temperatures in check while the carbon filters make it virtually impossible for anyone to smell what's growing inside)

Temperature/Humidity control set points

2 – 15 amp service plugs with breakers for lights, heat, dehumidifier, cooling system, etc.

Evaporative cooler

Remote control for blackout curtain

Must provide 220V 25A service

The kit comes unassembled on a 4′ x 8′ pallet/crate
GOT QUESTIONS? WE ARE HERE TO HELP!
CALL 1-888-784-4687 NOW! 
Contact Us for Quotes and Info!